People's Choice
Hi, it's Com2uS!
The results of the poll are in! Didi received the most votes to become the rival player for Spring Festival Season!
Didi will be appearing in the Rival Match for 2 weeks during the Pre-Season!
From Apr. 12th 8am - Apr. 26th 8am PDT
The match will have 3 difficulties. Didi will be awaiting your challenge once again!
You will be able to get Didi by chance when you clear the rival match. You can see the specific player information at the character book.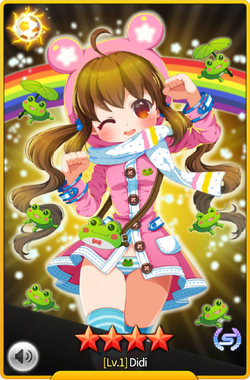 ※ Rival Players can't be sold for GP and will not be available through the scout menu.
Ad blocker interference detected!
Wikia is a free-to-use site that makes money from advertising. We have a modified experience for viewers using ad blockers

Wikia is not accessible if you've made further modifications. Remove the custom ad blocker rule(s) and the page will load as expected.