Meet White Guardenia, the Superb Boss!
Hi, it's Com2uS!
White Guardenia will be appearing from July 3rd 8am PDT. Be careful! She's not like the other bosses you've met!
White Guardenia is an executioner who punishes fallen angels. Her first victim was a fallen angel who she fell in love with.
She overcame her past, closed her heart, and became a ruthless, cold blooded executioner of the Tower of Sins.
Check below for the match schedule.
■ Schedule
July 3rd 8am - July 5th 8am PDT
You may acquire White Guardenia with a 100% chance by clearing the match. If you would like to see more information about White Guardenia, please go to the Player Book.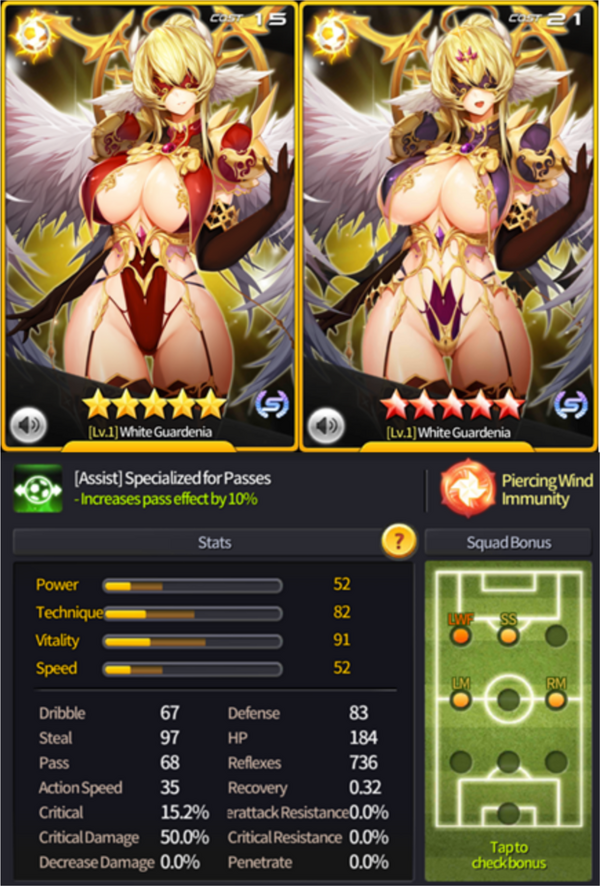 Notice
1. The ultimate boss will be far more difficult than the ordinary bosses. (If you're new to the game, beware!)
2. The ultimate boss can only be acquired on your first clearance.
Ad blocker interference detected!
Wikia is a free-to-use site that makes money from advertising. We have a modified experience for viewers using ad blockers

Wikia is not accessible if you've made further modifications. Remove the custom ad blocker rule(s) and the page will load as expected.